Implant Benefits
Eliminates the need to "cut down" the neighboring teeth to make a bridge.
Maintains the jawbone structure.
Feels and functions like natural teeth.
Does not rely on other teeth for support.
Replaces partial plates and may be used to secure loose dentures.
Cleaned and flossed like a natural tooth.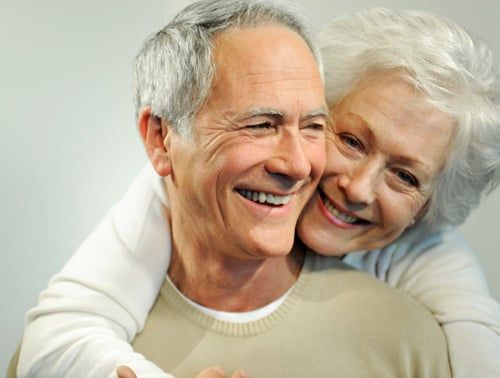 Why are dental implants the best option?
Dental implants can last a lifetime, unlike bridges, partials and dentures that may need to be replaced several times. Unlike bridges, partials and dentures, a dental implant replaces the lost tooth root, which will prevent jaw bone resorption that occurs with bridges, partials and dentures. The loss of tooth roots will cause a change of the smile and contours of the face over time. A bridge, once the common single tooth replacement method, requires the alteration of each neighboring healthy tooth, which is cut down and shaped to accept a crown. With dental implant treatment, there is no compromise to adjacent teeth. The lost root and crown is replaced leaving neighboring healthy teeth in place. Removable partials connect to healthy teeth by hooks. Partials may be removed for cleaning and may need to be replaced often. A partial hook connected to healthy teeth will create tooth stress and will loosen the healthy teeth over time. Full arch dentures and partials have the added disadvantage of accelerating the bone resorption process, which, among other things, causes the appearance of premature aging.
Immediate Placement
In many situations it is possible to remove the diseased and/or loose teeth and replace them with dental implants at the same time. In almost all situations simultaneous bone grafting is completed. This method of treatment reduces the number of surgical visits. It also speeds up the entire process enabling the implants to be ready to receive (caps/crowns) more quickly.